Overview of Lincoln Rotary Club 14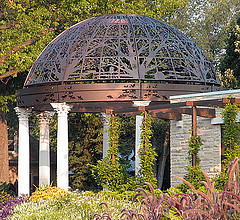 If you've been thinking you'd like to belong to a group that reaches out to help others, then Rotary is the place for you. If you've wanted to connect with other business leaders in the community, then Rotary is the place for you. Perhaps you want to have an impact on people in other countries, then Rotary is the place for you.
Rotary Club 14 of Lincoln, Nebraska, is one of the oldest and largest Rotary clubs in the world, yet it's full of youthful vigor to get involved and make a difference. Rotary Club 14 gives you a chance to participate in club activities that make a difference in the lives of people in Lincoln, across Nebraska, and throughout the world. When you're part of our club, you'll have the opportunity to serve a meal to those in need, you'll see the joy in the faces of children when you hand them their very first dictionary, you'll participate in our efforts to help improve the lives of people in the Dominican Republic, Pakistan, India, Africa, and the list goes on.
We're always seeking new members. Let a Rotary Club 14 member know your interest in belonging or message us on Facebook to indicate your interest and we'll be in touch.