Wherrys Visit Rotary Work in Dominican Republic
Posted on 04/10/2015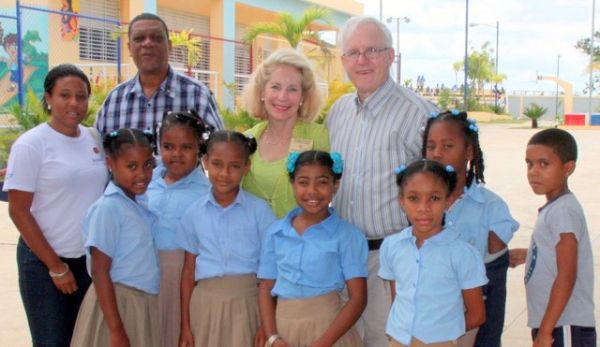 Dan and Sharon Wherry were in the Dominican Republic on April 10, 2015, and met with 11 Rotarians from the San Pedro Club who gave them a tour of the Escuela Monte Christy where our club has donated backpacks, shoes, water tanks, computers, dvd players, flat screens,etc.
They also visited the Clinica Esperanza to see the medical and lab equipment, tables, chairs, truck, etc that our club donated to them through matching grants with Rotary International.
The San Predro Rotarians were SO appreciative of our club's support of their efforts to bring education to their children and medical services to families. All items donated had a sticker on them with our Club's logo, thanking us for our club's generosity.
Check out more photos here.