Group Study Exchange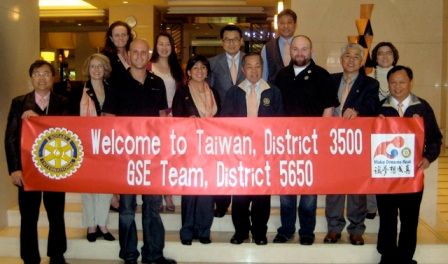 One of the best ways to promote positive international relations is for individuals to spend time visiting another country. Since 1965, the Group Study Exchange (GSE) program has provided inspiring vocational, educational, and cultural experiences for more than 70,000 men and women. Through the program, teams of professionals exchange visits between paired areas in different countries. The awards involve four- to six-week visits, during which team members share personal knowledge of their own country and experience the customs, vocations, and lifestyles of another. The purpose of a Group Study Exchange is to promote international understanding and good-will through person-to-person contact. While abroad, team members stay in Rotarians' homes and have the opportunity to meet their professional counterparts. They also give presentations to Rotary clubs and other groups about their home country.
Rotary District 5650 Outbound to Brazil 2010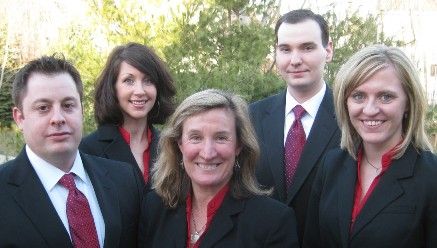 Thanks to sponsorship through Rotary District 5650, an all-Nebraska team lead by Pamela Thompson of Club #14 traveled 1,700 miles around two states in south central Brazil from May 10 to June 15, 2010. With Thompson, a writer/editor at NET, were four young professionals: Katie Tauer, a marketing and development coordinator for BVH architects in Lincoln; Zachary Rustad, an account executive with nanonation in Lincoln; Michael Salerno, a global treasury manager at First National Bank in Omaha; and Julie Floral of Brainard, a marketing and communications specialist at Madonna Rehabilitation Hospital in Lincoln.
The team stayed with Rotarian host families in eight different towns ranging in size from 1.8 million to 18,000. They toured local schools and businesses, visited hospitals, radio and T.V. stations, newspapers, banks, farms and factories. They delivered 25-minute presentations in Portuguese to Rotary Clubs in each town, including to a crowd of 2,000 Rotarians at the District 4770 convention in the popular hot springs resort town of Caldas Novas. Most clubs in Brazil own their own building, meet at night, eat dinner after the official club business is conducted and close with singing, drinking and dancing.
Brazil is the only Portuguese-speaking country in the Americas and the largest country in South America. It ranks as the fifth largest country by geographical area and the fifth most populous in the world. Its economy is the eighth largest by GDP in the world. Brazil will certainly be prominent in the international when it hosts World Cup soccer in three years and the Olympics in five years.