Wayne Jensen, "Celebrating the Sesquicentennial of the Alaska Purchase and the Connection between Nebraska and Alaska"
Tuesday, May 16, 2017 12:00 pm - 1:00 pm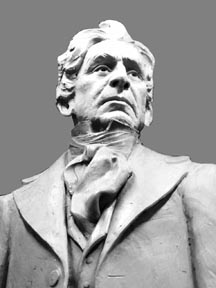 Description:
The State of Nebraska was admitted into the Union on March 1, 1867 and "Russian America" (later named Alaska) was transferred from Russia to the United States by the Treaty of Cession on March 30, 1867. The two states share an important 150th anniversary of these events and both are in prime celebration mode to commemorate the occasion.

Wayne Jensen and David Rubin have traveled from Juneau, Alaska to Nebraska to commemorate this dual celebration and will present a program to both Rotary Club 14 and the Rotary Club of Seward. They will be unveiling a statue of former Secretary of State, William Henry Seward that will be installed in the Alaskan Capitol in Juneau in July 2017.

William Henry Seward was an important figure in U.S. history and was a key individual in the transition of Alaska from Russia to the United States. Wayne and David Rubin, the sculptor for this important project, will explain the important events of those times and why our states share such an important date in history.

Wayne is a native Nebraskan and was raised on a farm near Homer, NE. He is a graduate of the University of Nebraska College of Architecture and worked at The Clark Enersen Partners here in Lincoln before relocating to Alaska. Be sure to join us for this very interesting journey and story.